Firstly, it's been too long since our last post and I can only apologise. Things have gotten a little busier around here; but that's no excuse and we'll try to do better in future. But back on topic…
Conference season is coming up fast.
In fact, it's almost upon us, so I thought I'd explore some of my favourite conferences, as well as the ones that I'll be attending/speaking at.
I'll be at Astricon in Florida in October for what will be my fourth year; it's becoming a bit of a habit. I love conferences around open/web technologies; they are the most fun and knowledgeable events of the whole year. If you don't know what Astricon is, it's the one conference about all things Asterisk and it's run by Digium, the creators of Asterisk - the open source telephony system.
I'm lucky enough to have a great relationship with Digium and the wider Asterisk community. Over the last month I've been asked to speak about Astricon on both the VoIP Users Conference (the VUC) and Asterisk Live with Digium; I'm never going to turn down an opportunity to talk to people about Asterisk and Astricon. The "Asterisk Live" interview is online now and I thoroughly recommend checking it out; as well as all the other interviews released by the Astricon team.
Astricon is one of two "must attend" events every year for me; the other is nodeconfeu. I've never spoken at nodeconfeu, but it's essential for anyone developing and building with node.js (and that's not just because of the amazing whiskey tasting session that they put on as part of the experience). Both are run for the community by the community, which means the content is always driven by the right things. Both events also offer an opportunity to meet some amazing like-minded people.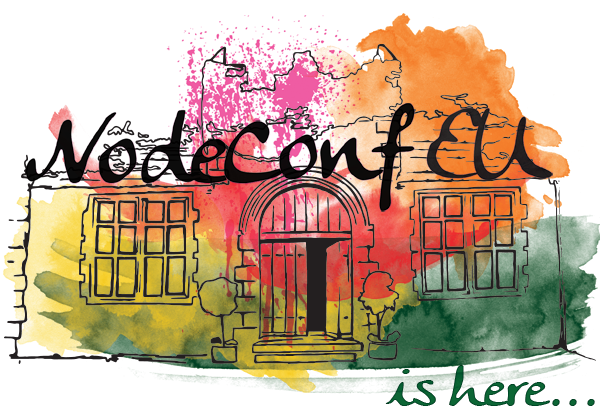 ---
Looking back on it now, my first visit to Astricon changed my professional life; it was where I gave a talk in public for the first time. Since then, I've given many talks at many conferences, which has been partly responsible for my decision to start up my own business doing what I love.
I can't wait for this year's Astricon as it will give me an opportunity to catch up with my friends and colleagues from all around the world again; people I would never have met otherwise. This year I'm talking about building 21st century contact centre apps. There will of course be a demo; why wouldn't there be?! Every year I say "next year I won't do a demo" but it wouldn't be Astricon without one. I might even pre-plan how I can enter it into the "risky demos" section run by James Body of Truphone.

---
Here are the other conferences that Nimble Ape will be attending this year in case you're at any of those and you want to say hi.
London Node User Group (26th August) where I'll be talking about WebRTC
Nodeconfeu in Waterford, Ireland (6th - 9th September)
Over the Air in London (25th - 26th September) where I'll be talking about WebRTC
Hackference in Birmingham, UK (1st-3rd October) where I'll be talking about WebRTC
Astricon in Orlando, Florida (13th-15th October) talking about Contact Centre Applications utilising the ARI and WebRTC
Rich Communications Summit in Berlin (3rd and 4th November) where I'll be speaking on a panel
Full Stack Conf in Toronto (14th and 15th November) where I'll talking about WebRTC
As you can see, it's our busiest year yet. Some might think it's too much but attending these events is what makes my career what it is today. Without speaking at my very first Astricon; I wouldn't be in the position I am today. You gain far more from these events than you ever will from working those days instead.
Conferences are great opportunities for both the attendees and the speakers. As a speaker I get to see other people's views of the tech that I'm passionate about as well as talk about subjects I love. This year, as a Google Developer Expert I'm pushing the WebRTC technology; it's something I believe in. The WebRTC technology will change how we as developers integrate communications into our apps and its time is now.
---
Are you running an event and would love for your attendees to hear about WebRTC or Node.js? Let us know! We're always open to talking about it to a new crowd. Or maybe you want to speak at events in the future and would love some help? Get in touch; we'd be more than happy to help.
Are you attending one of these events and want to say hi? Let us know in the comments and we can arrange something for during the event.