It's now been more than a week since we've come home from the first edition of RTC.On in Krakow, Poland, and what an event it was. Software Mansion really pulled off a great conference - they're no strangers to running events and it showed.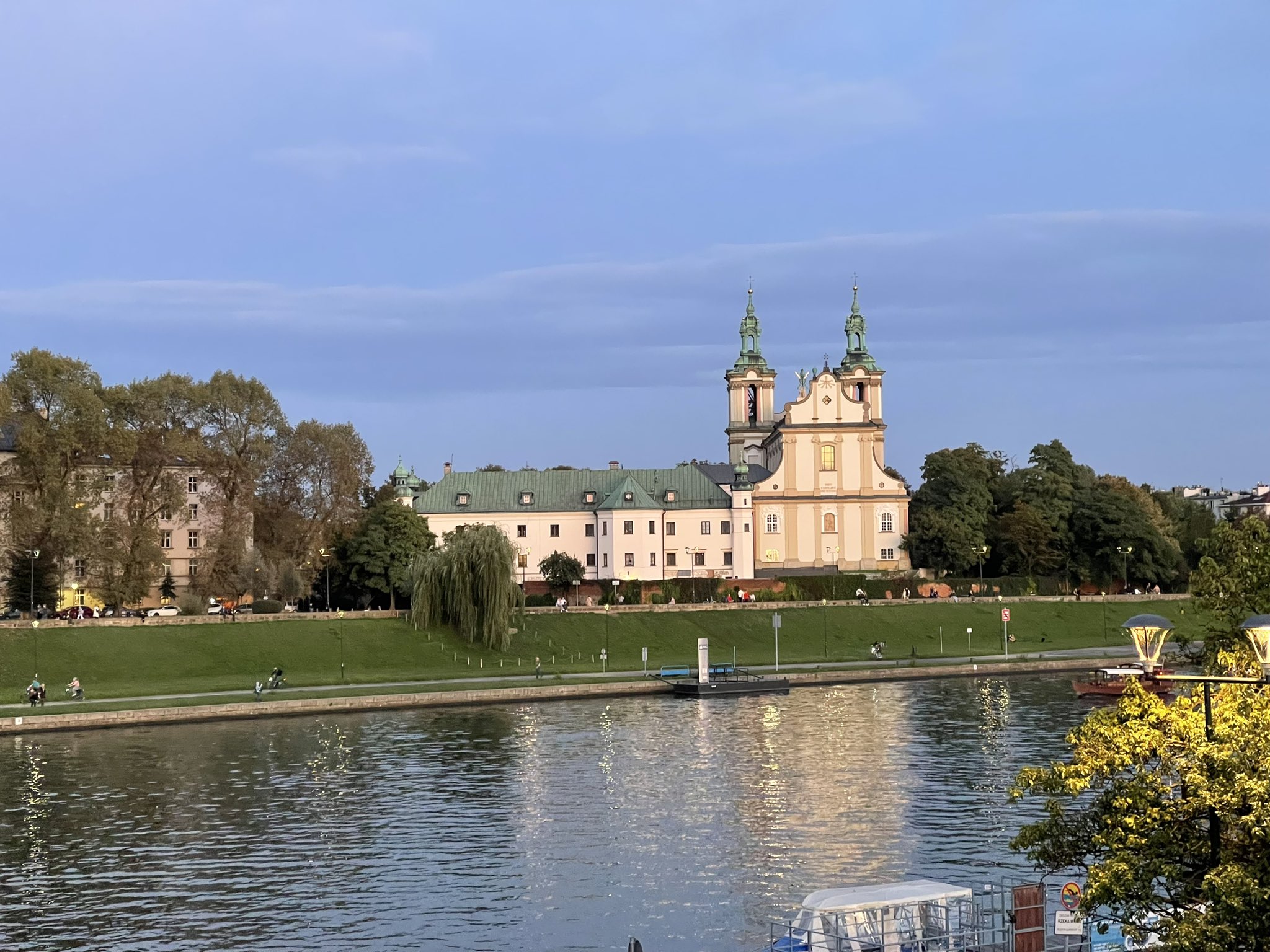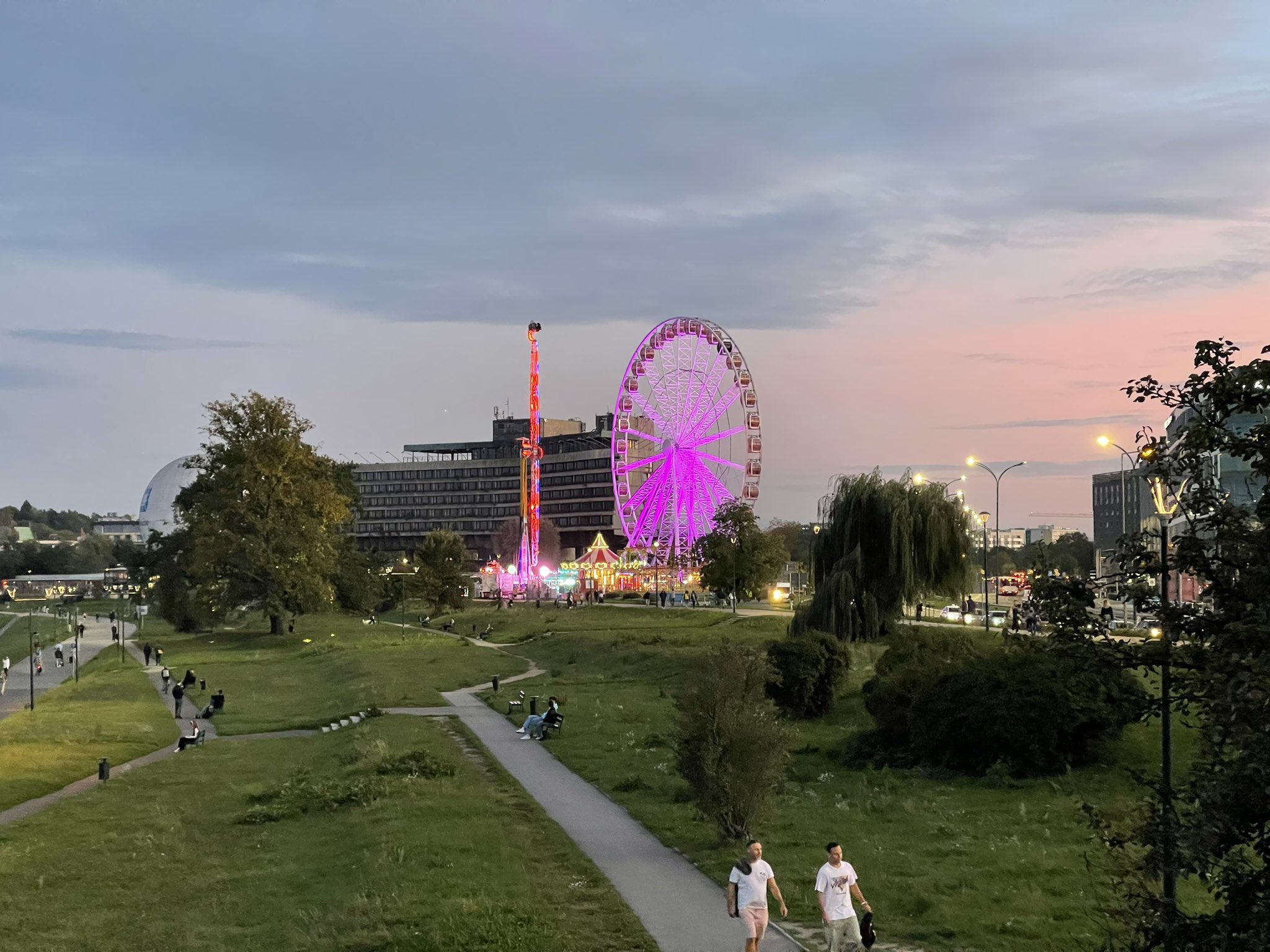 The three-day event included a lecture on the first day, the main conference on the second day, and workshops and a hackathon on the last day.
Marco started off the conference with the Multimedia 101 lecture on day 1. It was an in-depth course on audio and video codecs, compression, and methods of media transport. Despite being complex subjects, the lecture was light and engaging, and it was certainly useful to understand where some of the tools we use every day came from. Seeing all the maths behind codecs made us appreciate how easy we have it as users of these technologies!
Day 2 was the main conference and wow, what a great lineup. There was so much great and diverse content in the talks! It's impossible to choose a favourite, but Jonny Burger's talk was an interesting introduction to video creation with JavaScript, while listening to Łukasz Wala's overview of Jellyfish showed the possibilities of chaining video processes in a media server, like composing a video and publishing an HLS stream directly from a WebRTC conference call.
Dan also gave a talk titled 'Spider-Man's Uncle Ben and his advice for casting your Web(RTC)'. It was a tale of the mistakes you can make if you're building on top of some of the WebRTC libraries that are now available; and how, if you forget about something, you can fall from great heights. The slides can be found on Dan's Speakerdeck page.
A video with all the talks from the day is available on the RTC.On website, where you will also find the description of each talk.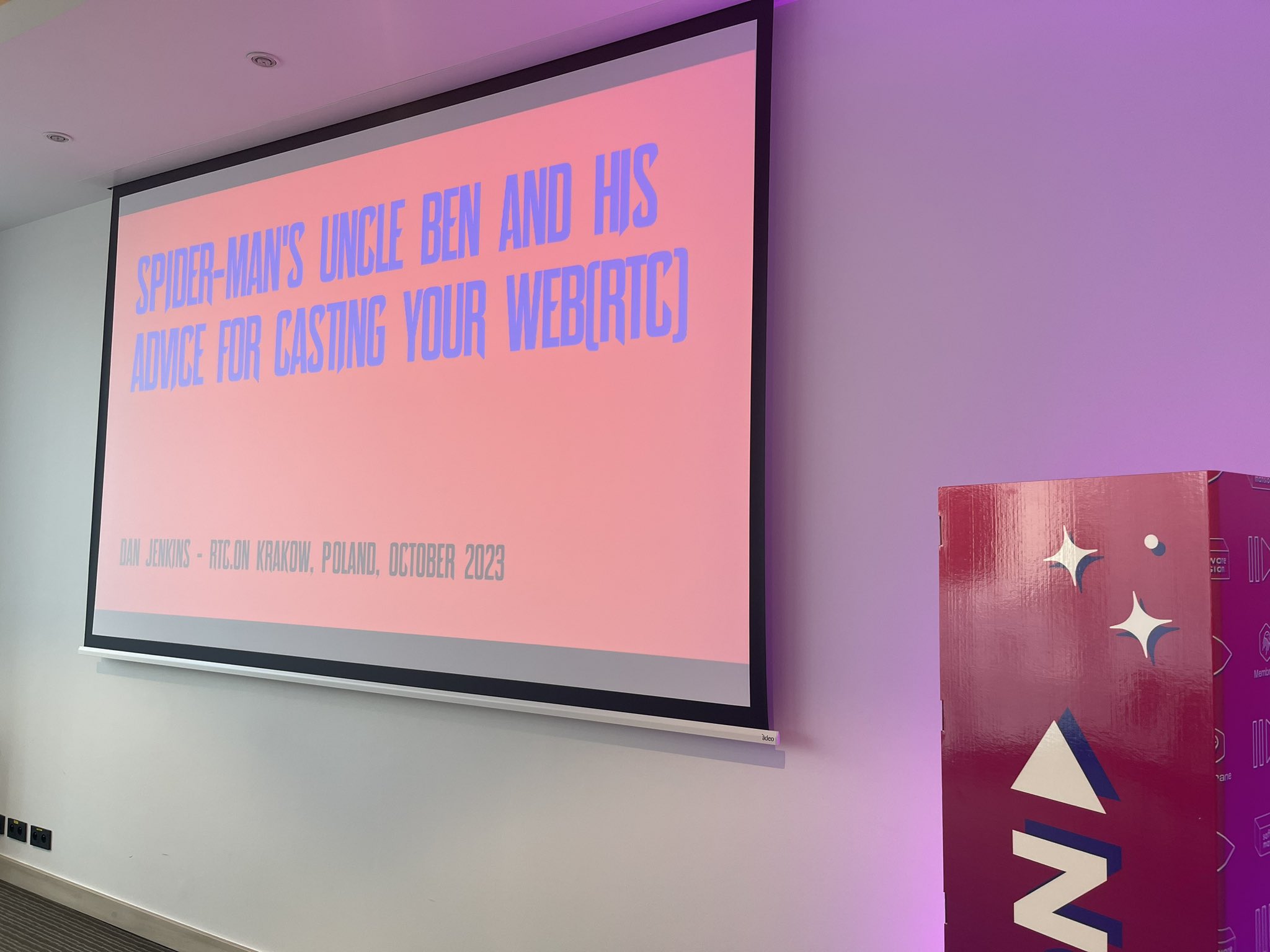 The last day began with workshops organised by the Software Mansion team at their HQ. Getting a glimpse of the cool projects built by Software Mansion sparked Marco's interest in Elixir, so he joined the Elixir basics workshop. Jumping into the deep end of functional programming on a Saturday morning… what better way to kick-start the weekend?
The second workshop was an overview of using JavaScript and WebGPU to create video filters and overlays on video streams. The potential here for manipulating live video is super interesting.
The schedule included a hackathon on the Saturday afternoon to give participants a chance to put their newly-acquired knowledge into practice. But after two and a half days of jam-packed knowledge transfer, this was a little too much and so we took the chance to decompress in Software Mansion's offices! Software Mansion knew the way to both Dan and Marco's hearts, with LEGO dotted around the office for Dan and specialty coffee for Marco - Their kitchen included all the brewing methods, plus more grinders and scales than you could count. They do like their coffee!
We had a great time at RTC.On and meeting the people at Software Mansion, who are creating amazing tools and did a tremendous job organising this brand new conference. For both of us, it was also our first time in Poland and a chance to see the charming Krakow old town and sample some tasty Polish food. We're already looking forward to next year!
Got a complex WebRTC project and need support? We're here to help! Get in touch to discuss your requirements: [email protected]